Compared with the traditional toilets,the concealed sanitary installation system totally overturns the conventional through of toliet must bring their own water tank.Instead,it is as a part if the drainage system and hidden in the walls.Because of the concealed tank,the comes the concept of"false wall",behind which the tank and pipe are hidden.
installing backer board around toilet flange
JIT toilet board is a type of repid installation board with well round dug in advance.It is based on the installation characteristics of frame of the concealed tank.With JIT toilet board,you can exert your imagination infinitely;finish building a creative"false wall" in minutes.
angle board manufacturer in ncr
The original corners are decorated artistically into storage or lockers,thus the wasted space can be fully utilized.
All sizes and hole position need be customized.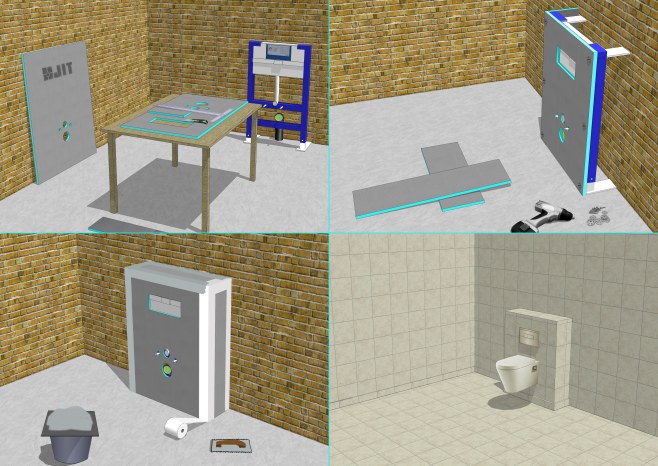 angle board manufacturer in pune